DISCLOSURE: This post may contain affiliate links, meaning I get a commission if you decide to make a purcase through my links, at no cost to you. Please read my
disclosure
for more info.
20 Easy Homemade Coasters You Can Do Yourself
If you are looking for a small single-day project or a great DIY gift for someone, you can't go wrong with DIY coasters! These coaster ideas are a great way to add a personal touch to any gift or make something really cool to show off to guests when they come to visit. If you're in need of a good coaster, these DIY ideas are quality! These will make such beautiful coasters that will last you a lifetime! These coasters are perfect no matter what kind of materials you have on hand. Here are 20 Easy Homemade Coasters You Can Make Yourself.
These DIY Sand Dollar Resin Coasters are a great way to preserve memories from your beach vacation. If you brought back some sand from the beach as well you could add it to the bottom layer. You can even use other shells you found.
DIY Coasters Using Cricut Infusible Ink
Rope Coaster
These cute DIY Rope Coasters are easy to make and look so cute. They would make a great gift.
Nail varnished marble coasters
I love the look of these How to Make Nail Varnish Marbled Coasters. This would make a great project for the kids and no one would be able to tell if they didn't quite turn out the way you planned making this a great choice for someone less than crafty.
Decoupage Coasters
The possibilities with these simple DIY Decoupage Tile Coasters are endless. There are so many things you could do with this and it is a great way to use up that extra stash of scrapbook paper you have running around.
Modgepodge Picture Coasters
christmas coaster
Itching to get your Cricut Maker out and put it to work? You can whip up these DIY Christmas Coasters with the Cricut Maker in just a few minutes for a super simple home decor option, gift, or even an item to sell at your next craft fair.
I love the look you can get with makers and a bit of rubbing alcohol. The look of these DIY Coasters made with Permanent Markers is so elegant and modern while being so easy the kids can do it at the same time. Maybe use some of that gold leafing paint from some of these other designs to make them pop even more?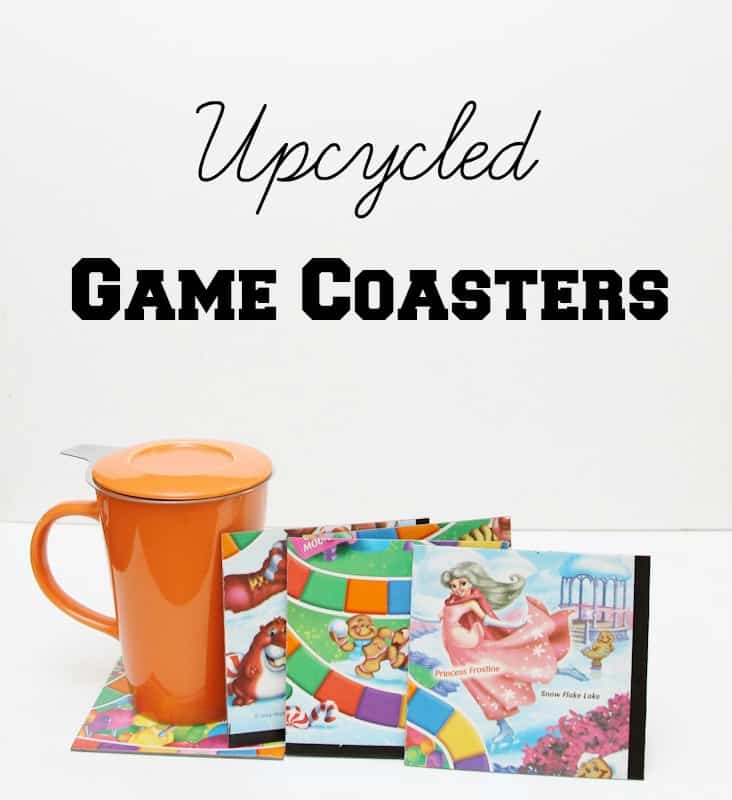 How cute would these Upcycled Game Board Coasters be for family game night? I love finding uses for the boards left over after the kids lose all the parts.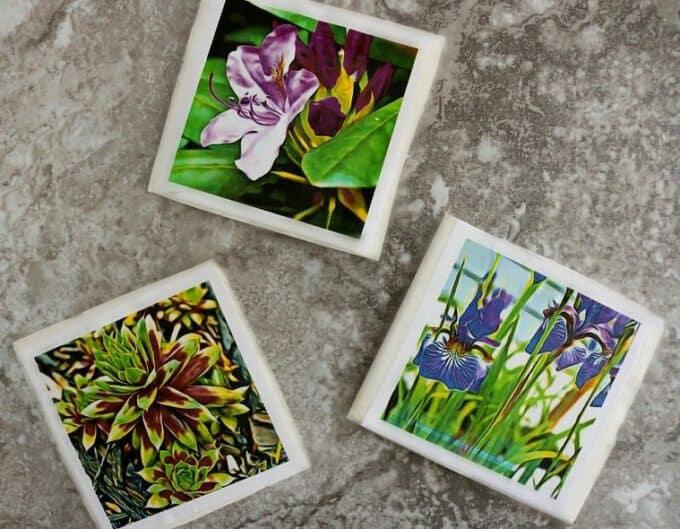 Making DIY Photo Coasters is easy and there are endless designs you can use likely already in your camera roll.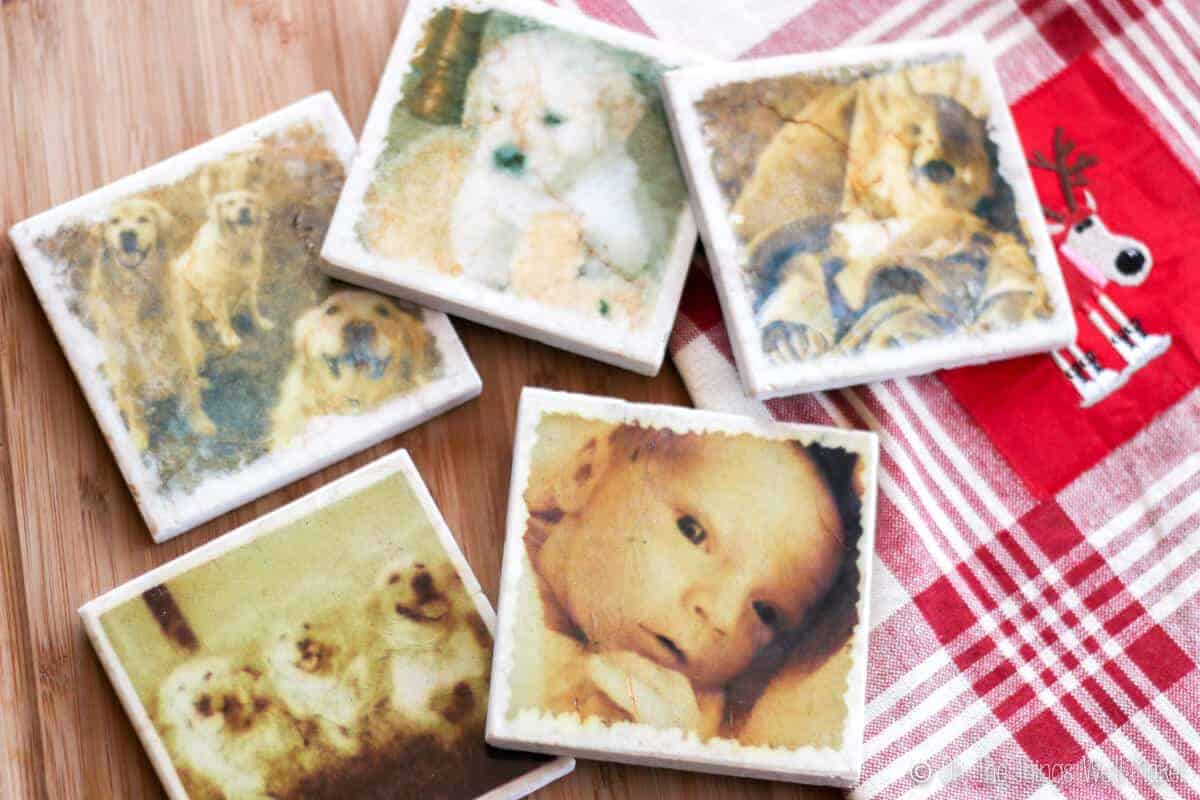 How cute are these DIY Marble Photo Coasters? I feel like this would make ana amazing gift for grandparents around the holidays.
If you like to sew these Felt Fruit Coasters are super easy to make but if you have kids you may want to make an extra set for them to use in their toy kitchen.
Have you been saving your wine corks waiting for a project? These DIY Wine Cork Drink Coasters would look great in your kitchen or an outdoor entertainment space.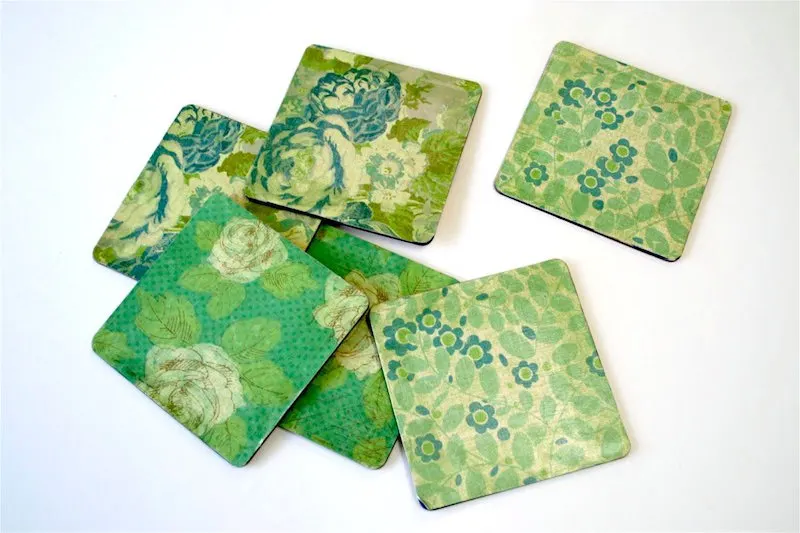 Modge Podge is awesome for making fun things like these DIY Modge Podge Coasters are easy and a great way to use up old craft paper or fabric scraps.
These Easy Braided Jute Coasters are super easy and make a great addition to any farmhouse decor.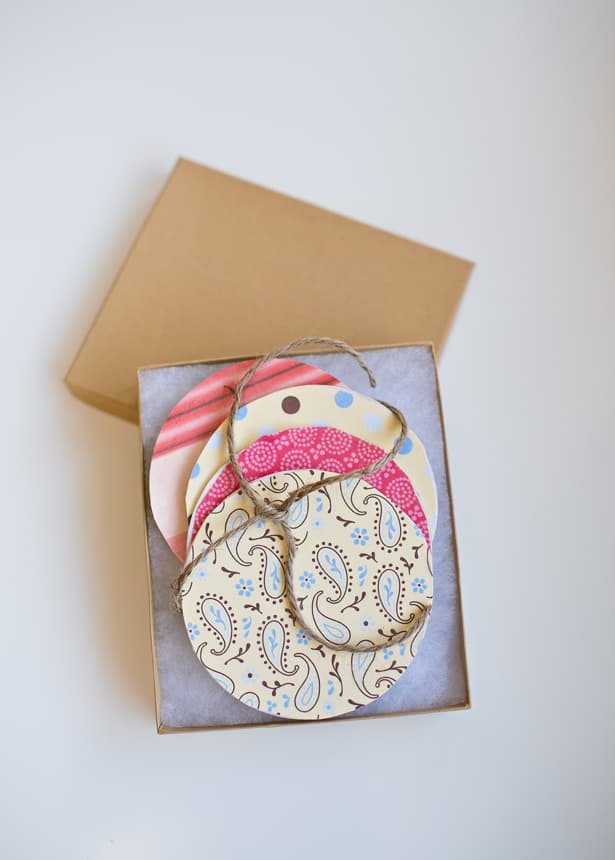 Do you have an overabundance of scrapbook paper running around? These DIY Paper Coasters are a great way to use it up and make a great gift.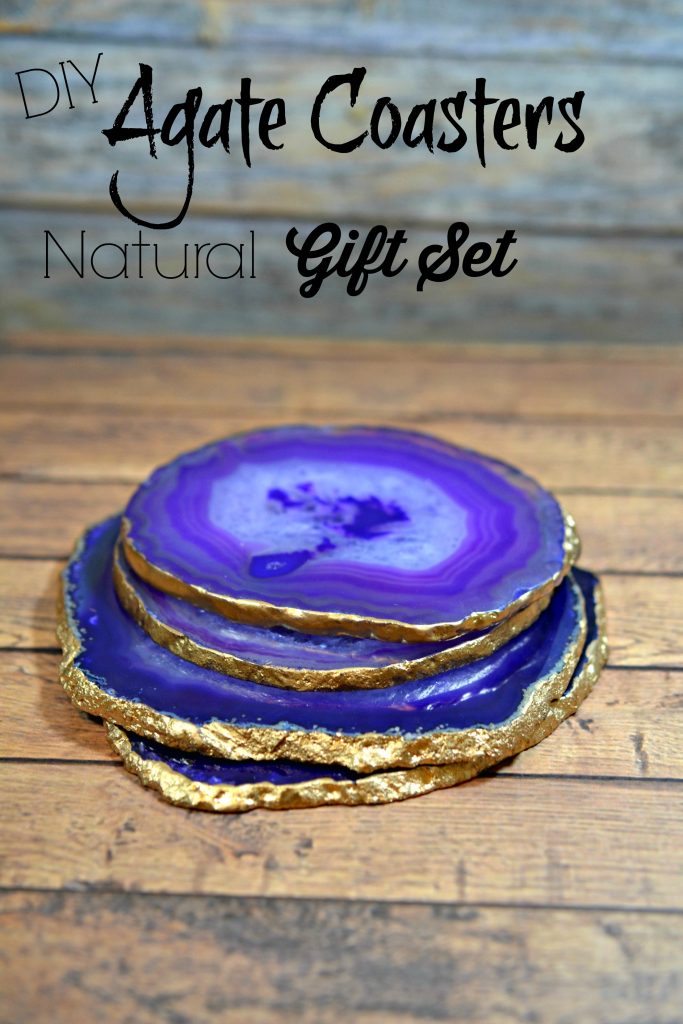 Agate is so much fun to work with and these DIY Agate Slice Coasters are easy to make.
Pour paint projects are so amusing to watch and visually satisfying like these Acrylic Pour Coasters. You can customize them by changing the colors.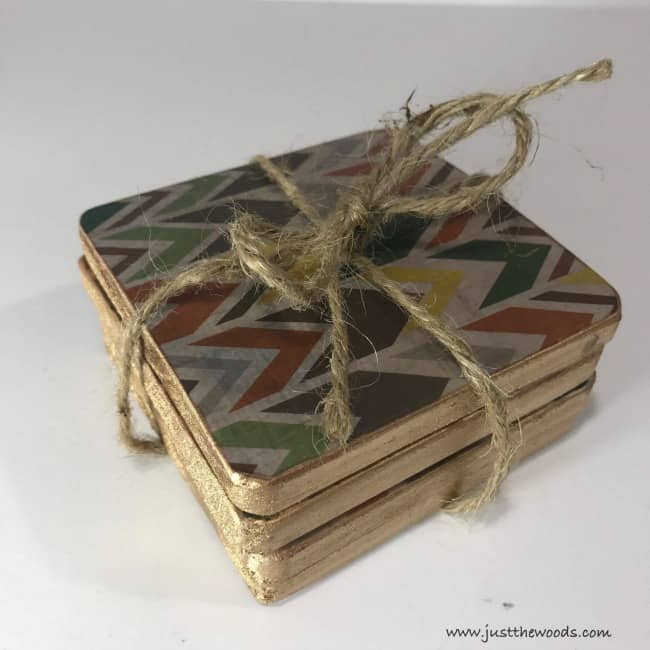 I love the feel of these DIY Coasters with Gold Leaf you can change them up to fit any room.