DISCLOSURE: This post may contain affiliate links, meaning I get a commission if you decide to make a purcase through my links, at no cost to you. Please read my
disclosure
for more info.
Halloween is a trick-or-treating holiday and trick-or-treaters need trick or treat bags! This DIY treat bags project is perfect for any age to enjoy and are a simple and inexpensive trick-or-treat bag that you can make at home.
If you're hosting a Halloween party, these DIY treat bags are the perfect solution. If not, they can be given out to trick-or-treaters in order to collect goodies as well! These treats will delight even the most hardcore of candy consumers and there's no need for any wrappings – just cut them into fun shapes with scissors or use duct tape on one side like an adorable bowtie.
If kids want something cute and creative this year while going around town handing out their own homemade creations, crafting some spooky looking treat bags is your best bet when it comes time for decorating homes before October 31st rolls around!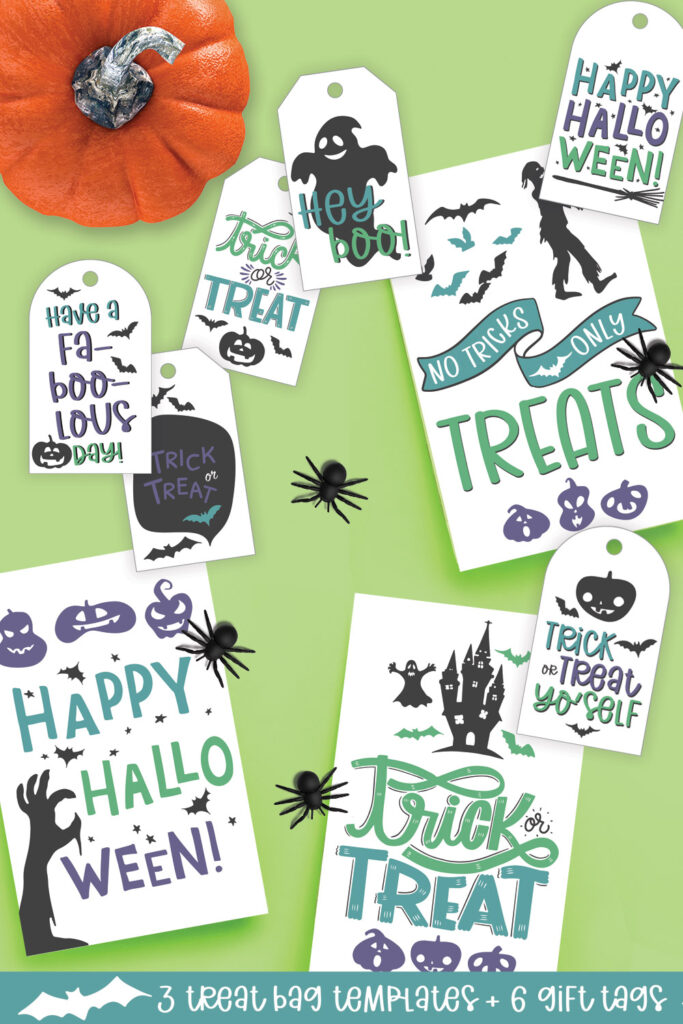 DIY halloween trick or treat bag project
This printable trick or treat bag project is a perfect DIY project for any age to enjoy. You just need a few supplies, some upcycling skills and you will be trick-or-treating in style this halloween!
Most trick or treaters are kids from 3-8 years old, but trick or treating is not just for kids! It is also possible to trick or treat as an adult (up to the age of 25) with a single trick or treat bag. The trick or treat bags can also be used as storage for other occasions like Christmas, Easter, New Year's Eve trick or treating, outdoor games, the list goes on and on!
DIY PRINTABLE TREAT BAG SUPPLIES
STEP ONE. PRINT DESIGNS ON YOUR PAPER.
Start by printing off the Halloween designs (linked in the supply list above). The goodie bag guide works better with thinner paper since you just tear the paper, so I wouldn't recommend thicker papers like cardstock. I tried it in my laser printer, and did not have good results so I suggest printing with an inkjet if you have access to one. You can also use printed scrapbook paper and then use the design above as a template to cut around.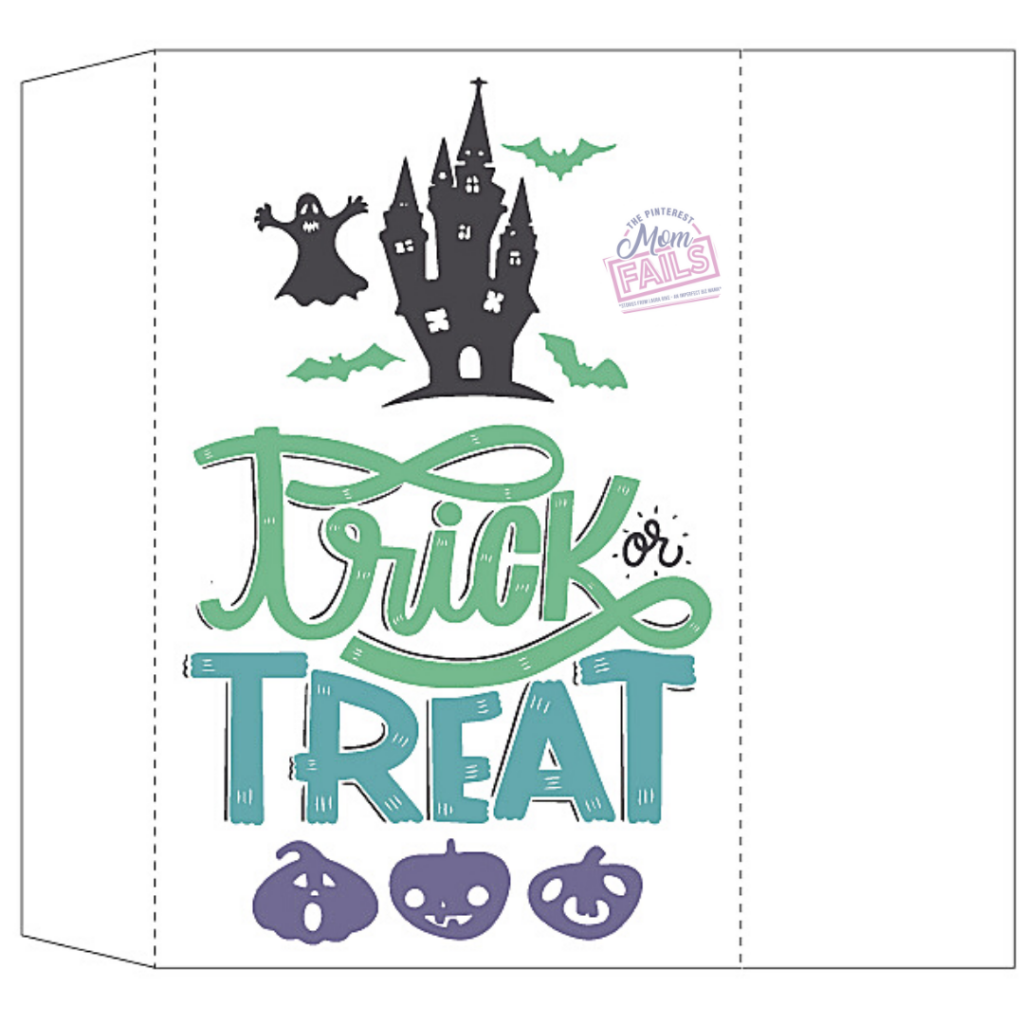 STEP TWO. TRIM AND TEAR WITH GOODIE BAG GUIDE.
Once the paper is trimmed down to the right size, it's time to tear according to the goodie bag guide instructions. Start by lining up the edges of the paper. Then, while holding the guide in place tear along the guide. Tear the paper up towards the guide to get a clean tear with that pretty pinked edge. Don't tear all the way across, but start on one side, tear to the middle, then tear from the other side. When the first line is torn, slide the guide down to the desired bag height and repeat the process.
STEP THREE. FOLD AND GLUE GOODIE BAGS.
Next, line the straight edge of the goodie bag guide up with the inside corners of each side of the bag and fold over the top of the guide. Use the edge of the guide as a bone folder to score along the fold. Fold up the bottom of the bag using the guide in the same manner. Finally, use a permanent tape runner or other adhesive to seal the bag.
And that's it! Your own totally custom, totally adorable DIY printable treat bags!
What to fill Halloween treat bags with?
You can fill trick or treat bags with candy, stickers, and any kind of trick or treat goodie. This trick or treat bag DIY project is perfect for any age trick or treaters.
The trick or treat bags can also be used as storage for other occasions like Christmas, Easter, New Year's Eve trick or treating – you just will create a new design on the paper instead of the Halloween design provided here. This DIY halloween trick-or-treat bag is perfect for anyone who wants a spooky handcrafted gift!
How big should a trick or treat bag be?
Trick or Treat bags should be just big enough to fit your trick-or treat candy and extras. It's always a good idea to choose a trick or treat bag that is the right size for younger trick-or-treaters. (Ex. 3 – 8 years old.)
You can print the scale of these templates to enlarge the bags or shrink them to the perfect size you need for your family!