DISCLOSURE: This post may contain affiliate links, meaning I get a commission if you decide to make a purcase through my links, at no cost to you. Please read my
disclosure
for more info.
These delicious Rice Krispies Easter Egg Treats are the best way to celebrate Easter this year! Whats more, you can add a fun flair to this recipe with your leftover Easter candy.

Now, you must remember, these aren't just any Easter egg treats. This Easter treat recipe is unique as it has M&M's waiting inside every single Rice Krispies Egg. The Rice Krispie treat recipe allows you to not only enjoy a delicious Rice Krispie Egg, but also the decadent chocolate surprise inside!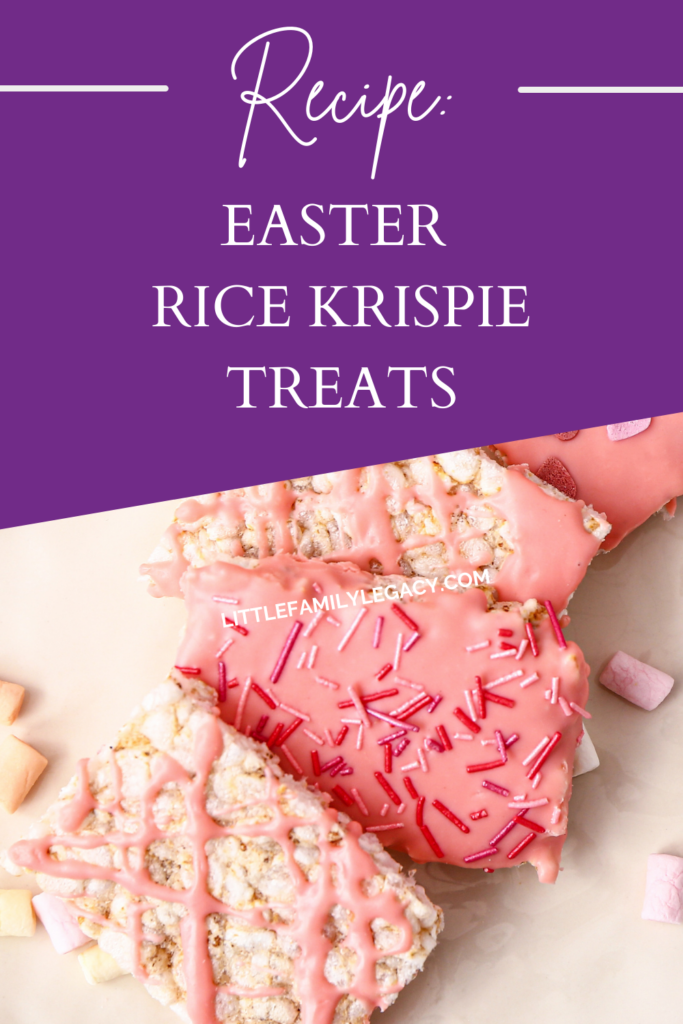 Easter Rice Krispie Treats
This project shouldn't take too long to complete. However, this doesn't mean that it is an easy recipe. Though it is worth all of the time and effort involved. Now, first of all, you will need to get some ingredients ready.
Ingredients
3 tablespoons Butter or Margarine
1 package (10 oz., about 40) regular Marshmallows OR 4 cups of miniature
Marshmallows
12 plastic snap-apart 3x2-inch Easter eggs
1/2 cup M&M's Chocolate Candies
6 cups of Rice Krispies
Decorating gel or frosting (optional)
Instructions
Clean all of the easter eggs and coat the inside with cooking spray. Set them aside.
In a saucepan, melt margarine or butter over a very low flame. Add the marshmallows
and stir them until they are completely melted. Remove from heat.
If your saucepan is large enough for it, add the Rice Krispies in and stir until well
coated. If your saucepan isn't big enough, add the Rice Krispies to a bowl and pour
the marshmallow mixture on top. Stir until covered.
Using hands that are greased, press roughly ¼ of the mixture into each plastic half of
the egg. Use your fingers to create a hollow center in each half.
Once the eggs have set, remove them from the molds and place them on the wax
paper.
Place roughly six M&Ms in each egg half. Gently press the two halves together until
they stick. You will have to use patience and keep pressing the molding around the
seam.
These Rice Krispie treats look adorable, and taste even better!