DISCLOSURE: This post may contain affiliate links, meaning I get a commission if you decide to make a purcase through my links, at no cost to you. Please read my
disclosure
for more info.
If you are looking for a new craft to try this weekend, then look no further! This DIY Puffy Paint Craft is perfect for all ages. It only requires four materials and the instructions are easy enough that your child can help too. Puffy paint is so easy to make, all you need is 3 simple ingredients – shaving cream, white glue and food coloring.
How do I make puffy paint?
Grab a paper bowl or any bowl you don't mind possibly getting stained with food coloring.
Fill your bowl with some shaving cream. Just estimate the measurements. Try to add an equal amount of glue and shaving cream. It's okay if the measurement isn't perfect, it will still work.
Add any desired colors like food coloring, acrylic paints/pigments etc., but try just adding one color first! Let your child pick from these options; they could ask their friends what color they would like the Puffy Paint color to be.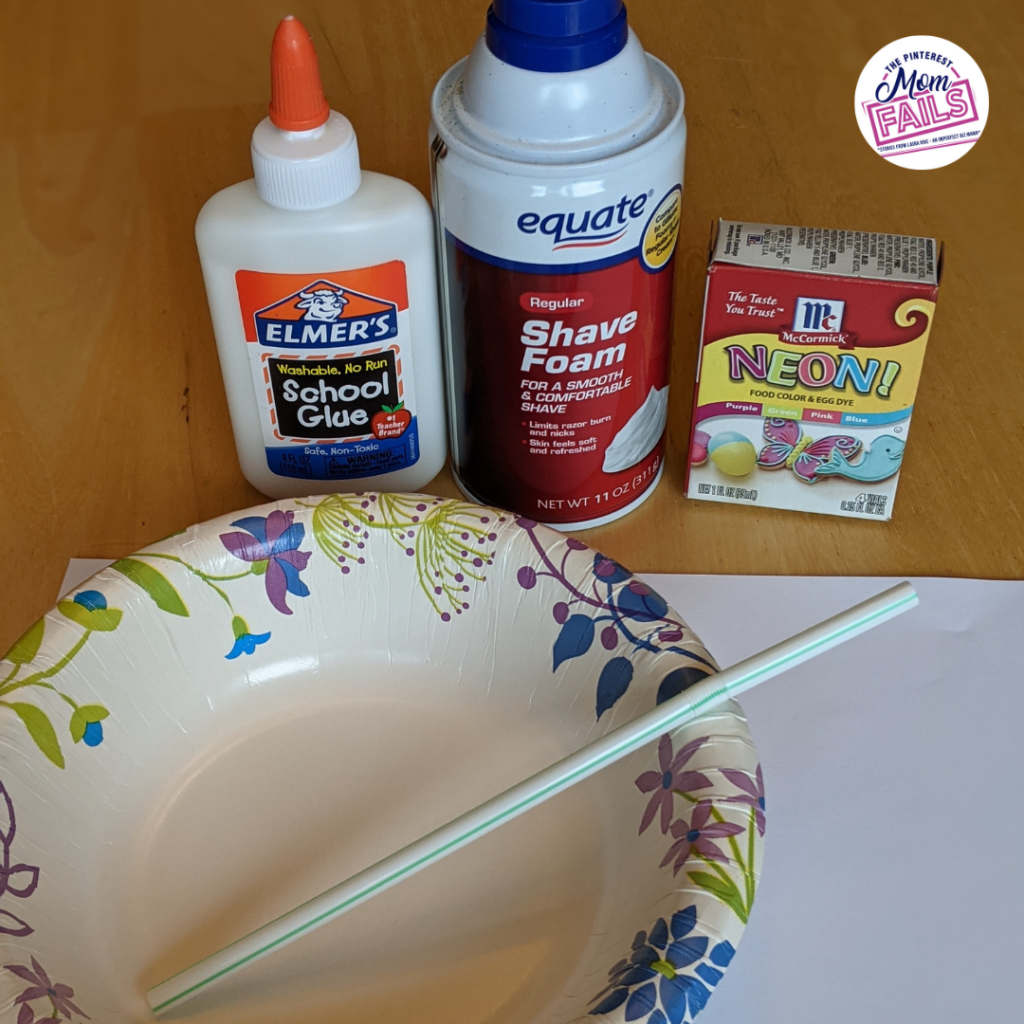 Fill your container with glue (equal parts to what you used for shaving cream).
Slowly mix everything together with a stir stick. We used popsicle sticks for this part to keep everything disposable and easy.
Let's get messy now! Kids will need an old shirt as well as utensils for mixing and applying Diy Puffy Paint Craft.

What does homemade puffy paint look like when it dries?
The puffy paint dries down to give a super fun 3D texture. I loved the colors when they were wet, but as it dried, my favorite shade was completely different! My youngest wanted to beat to his own drum so to speak so he did not create his designs specifically to be 'puffy', but instead wanted to mix and create new colors with texture. It was really cool to see how this looked through the drying process. Now he uses the craft as a 'off road terrain' for his monster trucks!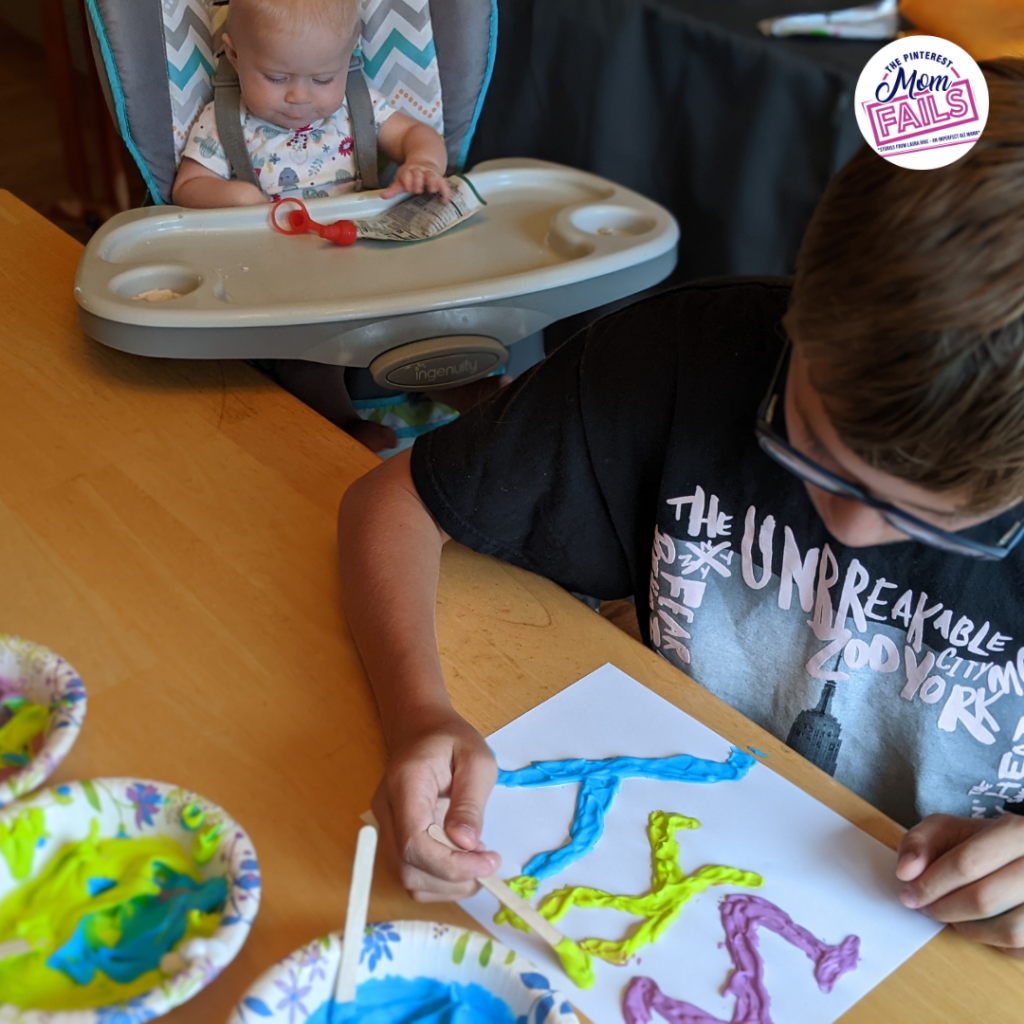 How do I get puffy paint off of my hands?
Use soap and water. If that doesn't work, use a little vegetable oil or hand lotion. We really didn't have any problems getting off the paint from our hands. I was more concerned about the table afterwards. It came up pretty well with just water and a rag, but I was able to completely clean it up with a bit of soap and some good old fashion elbow grease.
How do I make puffy paint without shaving cream?
You can also just buy white craft glue at the dollar store to create your Puffy Paint design! Simply pour it into a bowl, add water, and mix it up. Then paint your design onto paper or any other surface.
How long do the paintings made with DIY puffy paint last?
The paint will start to dry on your painting and it will flatten out. However, when we looked at the paintings a few days later they still had some fun texture that popped off of the page. Our paintings still had a fun texture after 2 days, but they weren't as puffy.