DISCLOSURE: This post may contain affiliate links, meaning I get a commission if you decide to make a purcase through my links, at no cost to you. Please read my
disclosure
for more info.
You will never have to deal with a pesky spider again after making your own Mason Jar crafts in the form of a spider. This creepy craft is easy as pie and you can even personalize it for the season by adding glow sticks, cotton balls or other Halloween decorations!
Mason Jar Fall Crafts are easy to make with only a few items, and they come out perfect. Check out this Spooky Spider Jar for Halloween. DIY this Spooky Spider Jar for your next Halloween party or make them up to spread around your house in October for that eerie haunted feeling.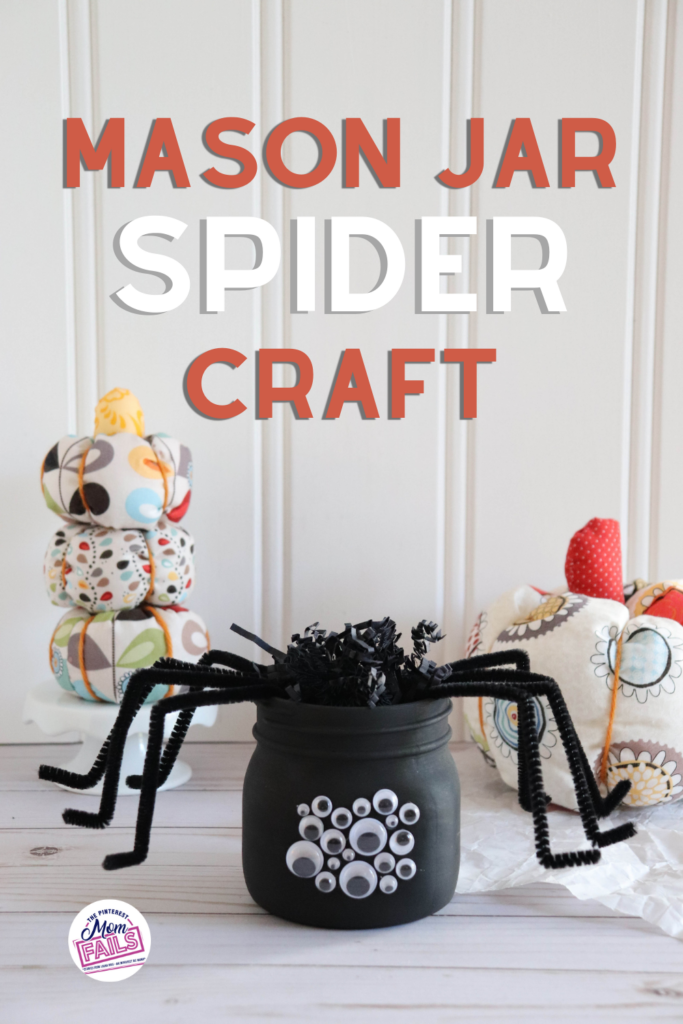 Mason Jar Craft Spider Supplies:
500 ml wide mouth mason jar
Black acrylic paint
Paintbrush
8 – black pipe cleaner
15 to 20 – googly eyes of various sizes
Hot glue gun
Hot glue sticks
Mod Podge (optional)
Directions:
Paint the entire jar black (this can take up to three coats for good coverage).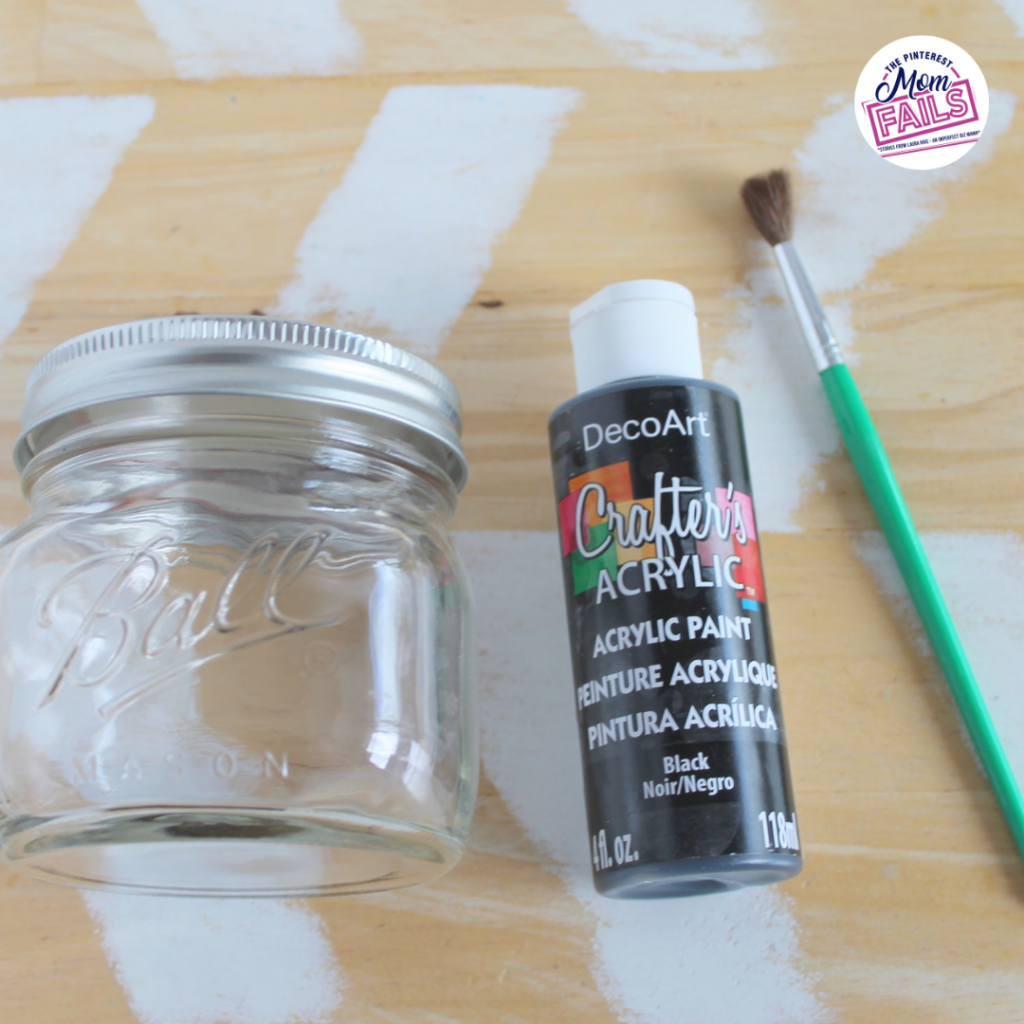 2. Seal with a coat of Mod Podge (optional).
3. Allow to completely dry.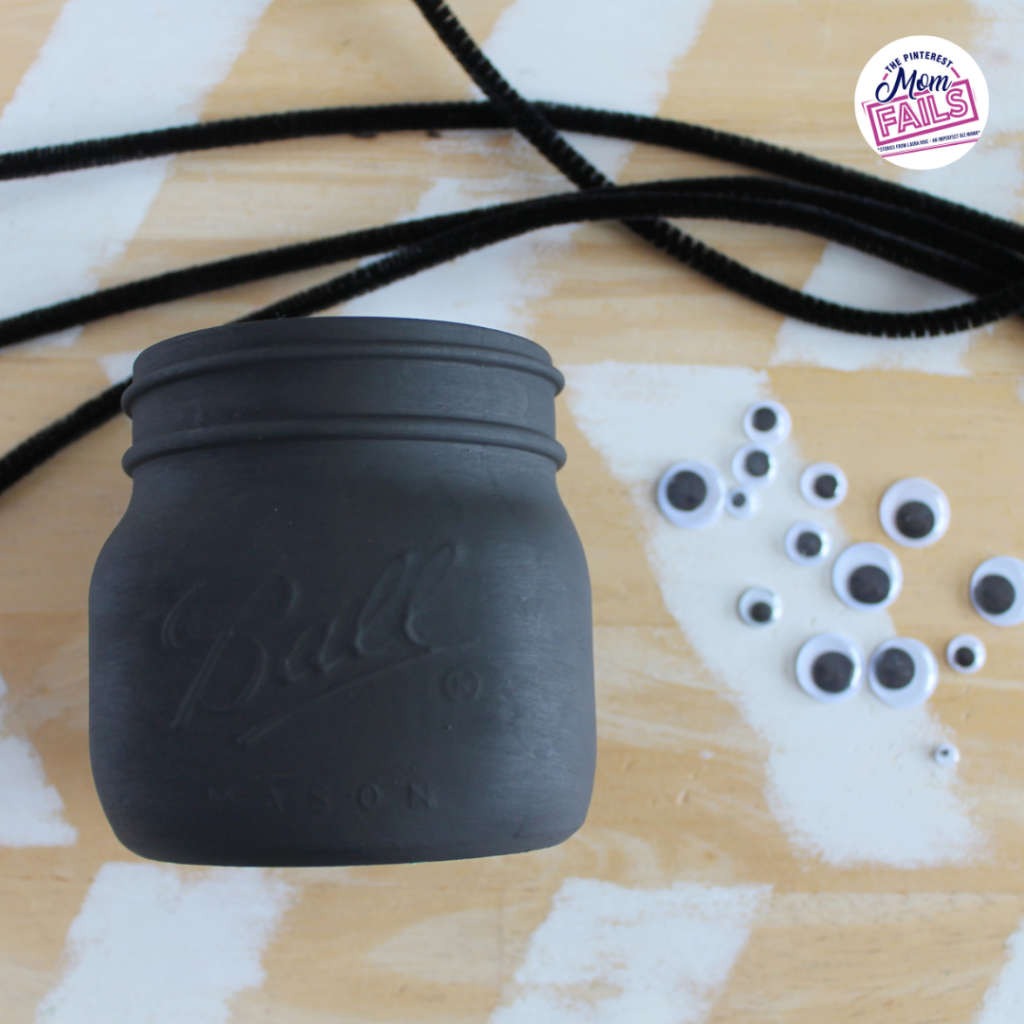 4. Glue the googly eyes to the front center of the jar.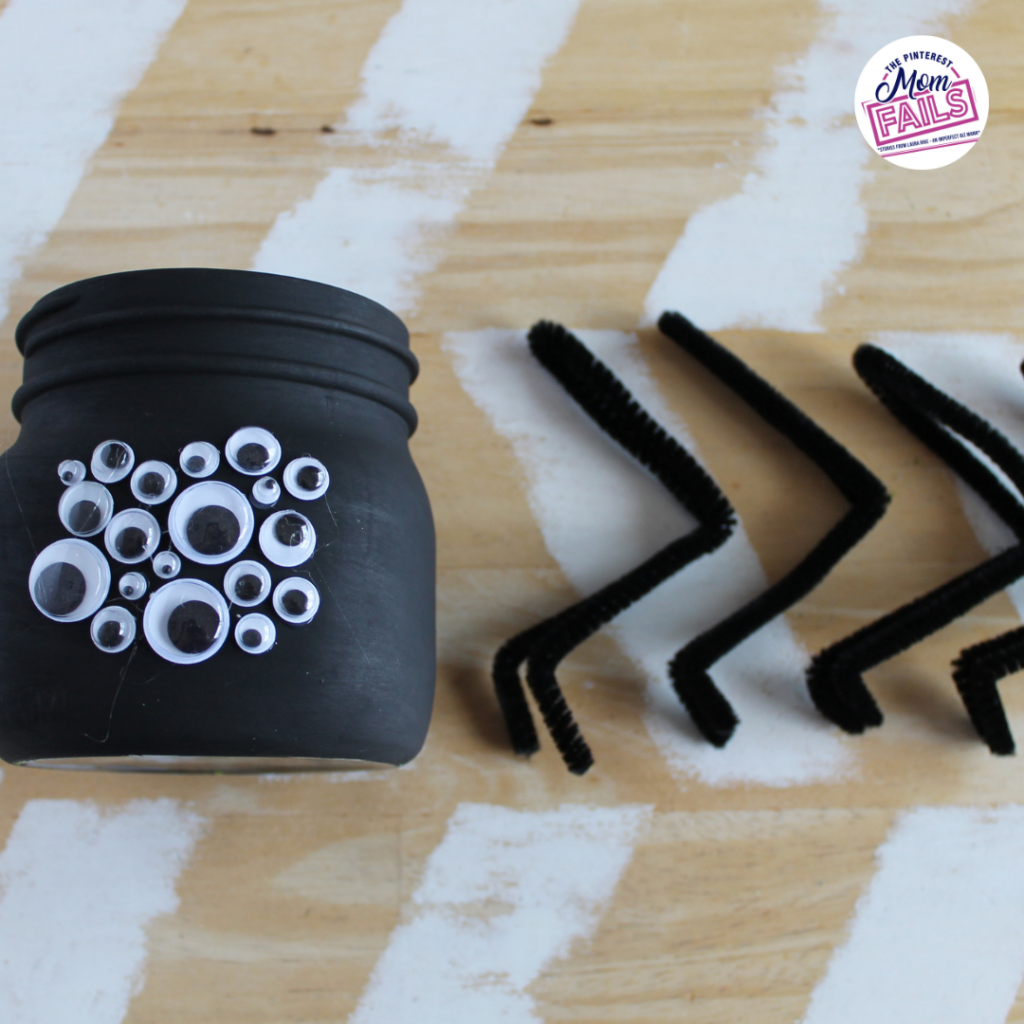 5. Bend the pipe cleaners in half and bend each about 1″ from the end.
6. Glue four pipe cleaners on each side of the jar to the top inside of the jar.
I played around a bit with the best way to attach the pipe cleaners to the jar, even tried using the lid. I'm not sure my solution is really the best approach with the lid (you can't screw the lid on, you can only place the lid on top), so I decided that the fold of the pipe cleaner should be glued to the inside of the jar top.
How do you make a spider out of pipe cleaners?
The pipe cleaners will form the spider's body, legs and head. The mason jar would form the eyes by using the goggly eyes or if you wanted you could just paint them on the jar directly. If you want to get creative you could also paint yellow/orange/red lines on the jar that would would be the stripes on its body. Once made, you can use it as a decoration by sticking in a piece of green foam behind it to make a grassy area for it to crawl across!