DISCLOSURE: This post may contain affiliate links, meaning I get a commission if you decide to make a purcase through my links, at no cost to you. Please read my
disclosure
for more info.
Some families like to keep their Elf on the Shelf simple, just moving him or her around the house each day as a fun way to get the kids excited for Christmas. Others go all out, coming up with creative and often hilarious scenarios for their elf to get into. If you're looking for some inspiration for how to use your Elf on the Shelf this year, read on for some ideas.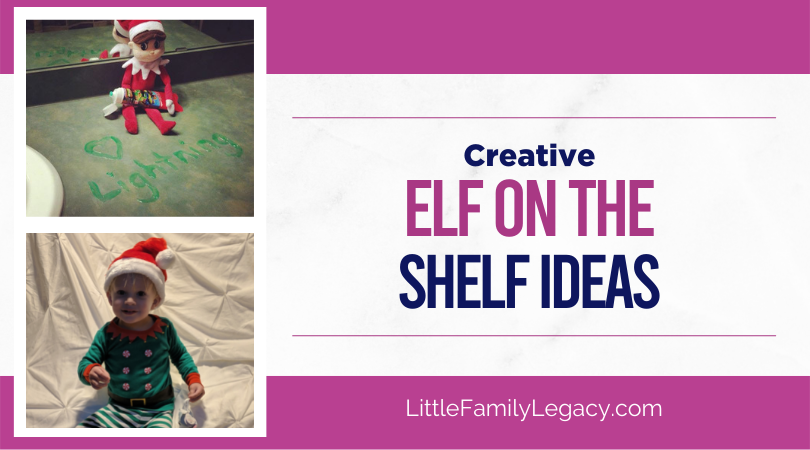 One popular idea is to have your Elf on the Shelf bring small gifts for the kids. This can be anything from candy to a special note from Santa. If you choose to do this, just make sure that you don't put anything too valuable in the elf's hands, as there's always a chance that it could get lost or broken.
Another idea is to use your Elf on the Shelf as a way to teach your kids about the importance of taking care of their things. For example, you could have your elf catch the kids in the act of not picking up their toys and give them a gentle reminder to do so. This is a great way to help instill good habits in your children while also making sure they have some fun along the way.
Finally, one of the most popular ideas for using an Elf on the Shelf is to have him or her play pranks on the family members. This can be anything from dumping flour on someone's head to putting Saran Wrap over the toilet seat. Just make sure that whatever prank you choose is safe and won't cause any damage or harm.
When did elf on the shelf start?
The Elf on the Shelf is a holiday tradition that involves a special elf who comes to visit children during the Christmas season. The elf helps keep tabs on whether naughty or nice, and reports back to Santa Claus accordingly. On Christmas Eve, the elf returns to the North Pole until next year.
The tradition of the Elf on the Shelf first started in the 1970s, when a mother and daughter duo created the original elf character. The tradition has since become popular all over the world, with different families adding their own unique twists. For example, some families move their elf around the house each day as a way to add some excitement for Christmas. Others go all out, coming up with creative and often hilarious scenarios for their elf to get into.
How Elf on the Shelf works
Elf on the Shelf is a Christmas tradition where families place an elf on a shelf in their homes. The elf watches family members and reports back to Santa.
The elf is brought to life by the magic and love of children. When children believe in the elf, it comes to life. The elf is always around when children are good and sometimes naughty elves get into a bit of trouble. Children enjoy trying to spot the elf each day and hearing about its latest adventures.
Can Elf on the Shelf come early?
If you can't wait until Christmas to have the Elf on the Shelf join your family, there's nothing stopping you from bringing him or her home early. Just remember to keep an eye on your little elf friend, because they are known to be mischievous when left unchecked!
Elf on the Shelf can come as early as Thanksgiving, according to the book that started it all. In fact, some elves have even been known to come as early as October! However, remember that once your elf arrives, he or she must stay until Christmas Eve.
So if you're wanting to get a jump start on the holiday season (and who doesn't?), go ahead and give your elf permission to come a little early this year. And don't forget to spread the word to all of your friends and family members who may be waiting anxiously for their own elves' arrivals!
Creative Elf on the Shelf ideas:
If you're looking for some fun and creative ideas for using your Elf on the Shelf this Christmas season, look no further! Here are a few ideas to get you started:
Have your elf make a fort out of pillows and blankets
Hide your elf around the house and have the kids search for him/her
Dress up your elf in different outfits each day
Set up a North Pole scene in your home, complete with elves, reindeer, and Santa's workshop
Make homemade treats with your elf (cookies, candy, etc.)
Read Elf on the Shelf stories together as a family
Write letters to Santa with your elf
Our family favorite idea was when Lightening showed up and made his debut with the kids toothpaste. He spelled his name wrong and drew hearts all over the counter. This was a fast set up but definitely a mom fail because after the toothpaste dried it was SUPER hard to clean up. lol Oh well – lesson learned.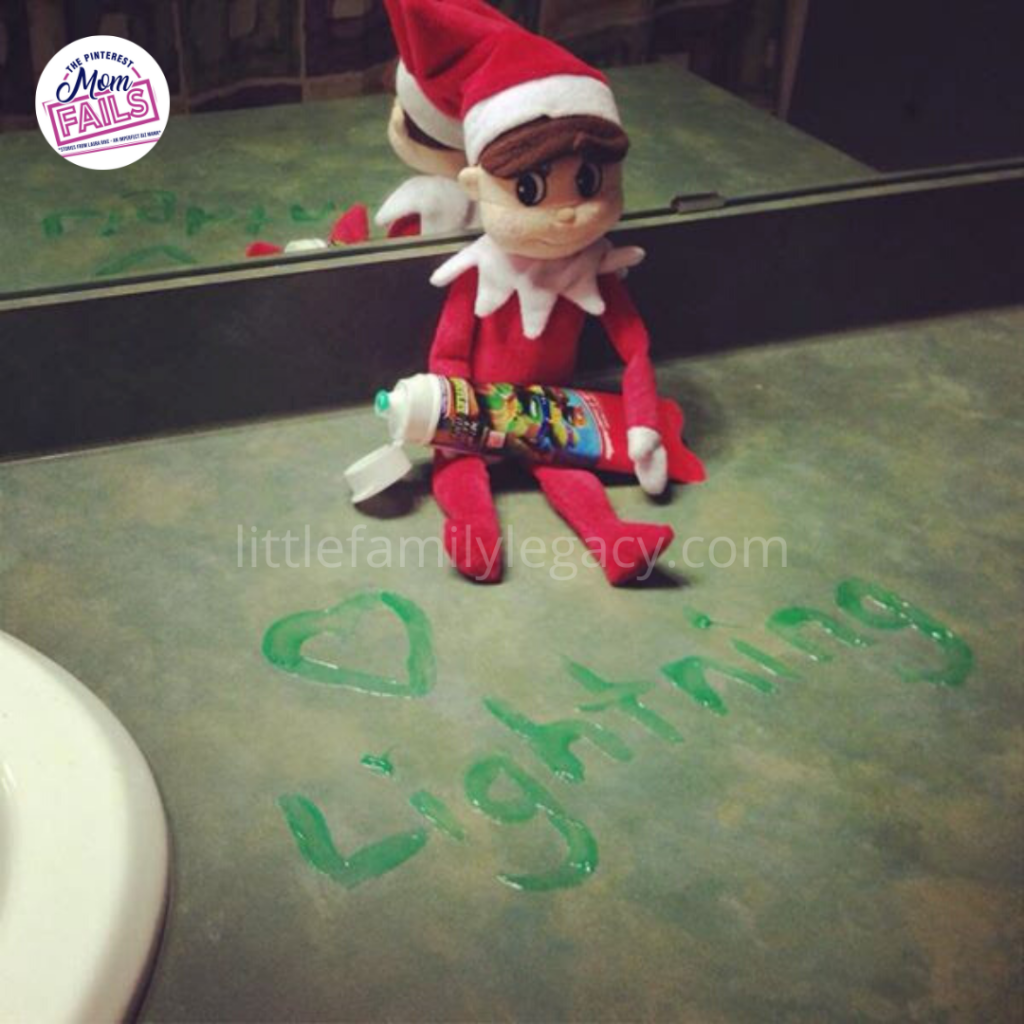 Even our Elf on the Shelf Lightening needs to use the bathroom sometimes right? We used whoppers and it was super easy for this set up! The kids (even the teenager) thought this was a great one.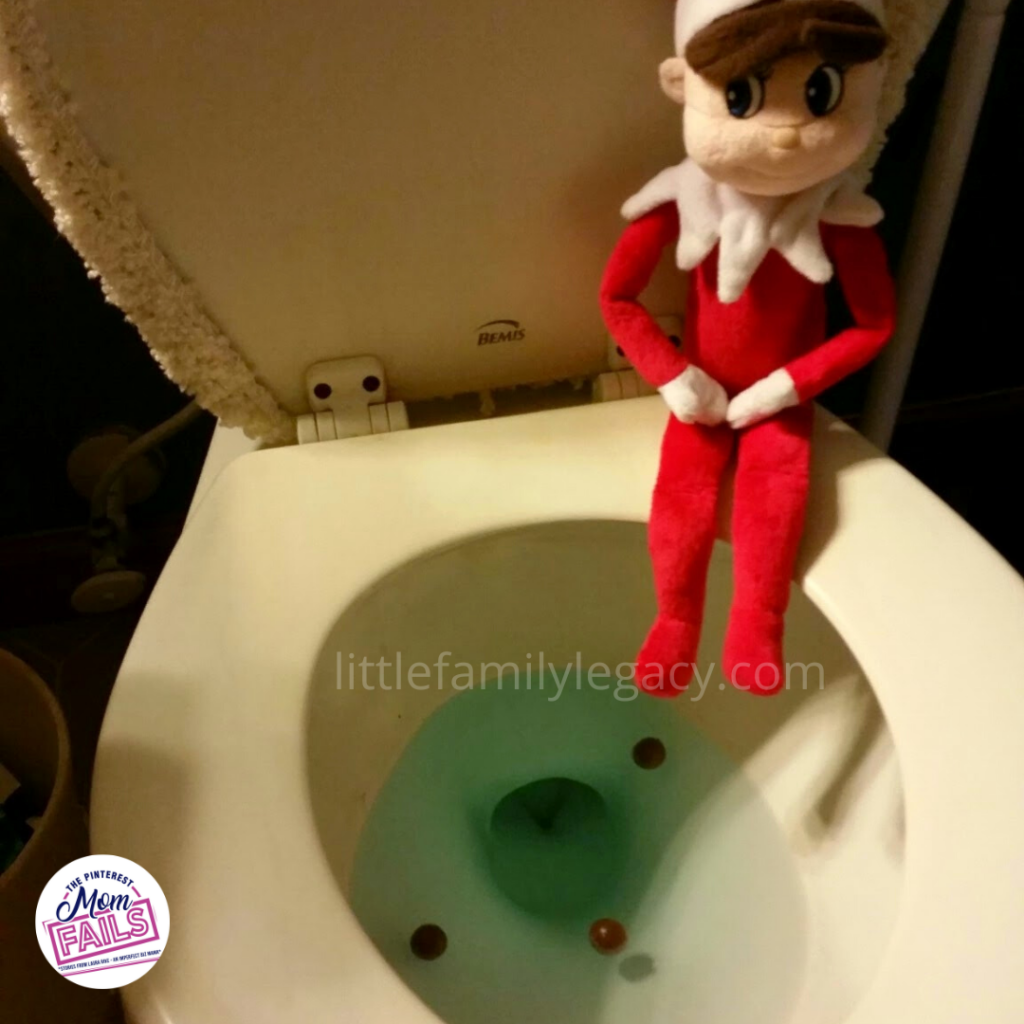 This one is a bit blurry but our kids loved it. Lightening got into the Christmas cookies we made with nana and papa! The kids of course had to help him finish eating them (cookies in the morning YAY)!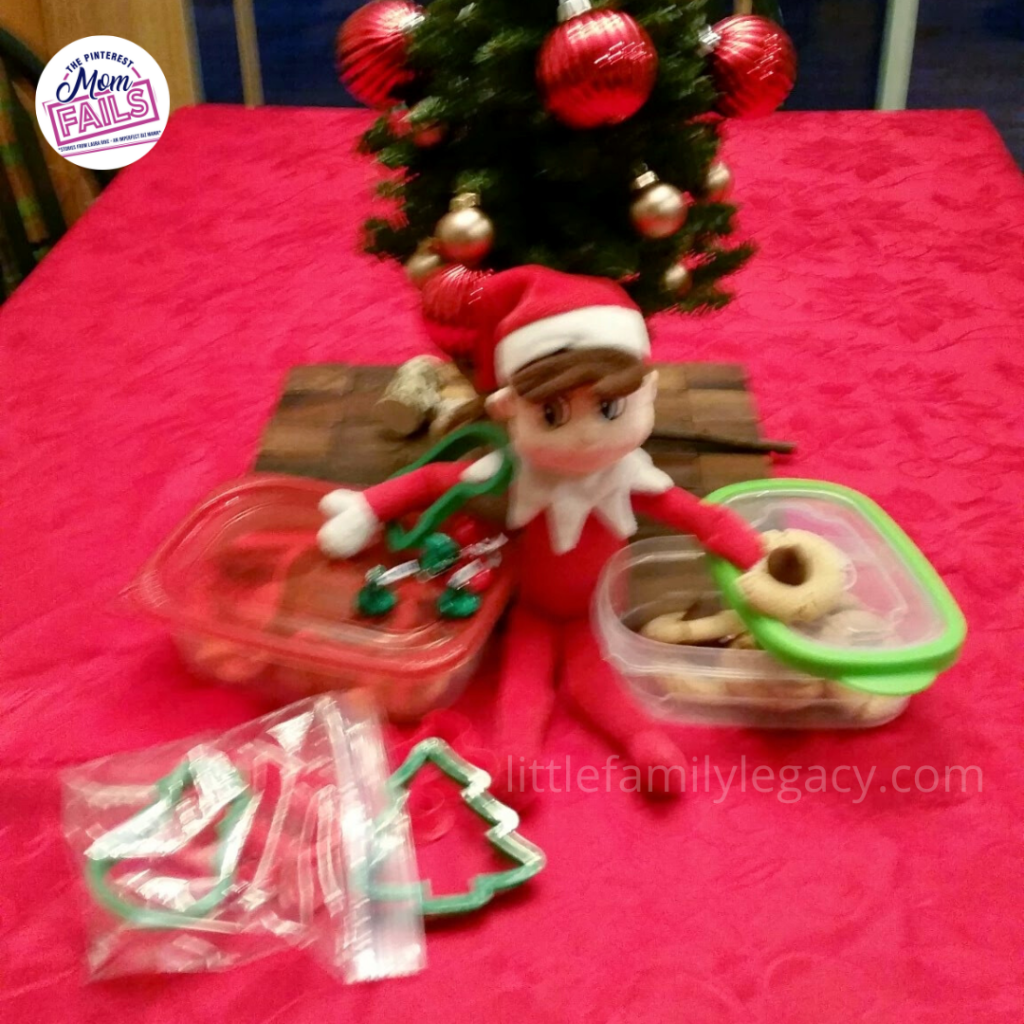 What can Elf on the Shelf teach your kids?
One of the great things about having an Elf on the Shelf is that it provides a perfect opportunity to teach kids about taking care of their things. After all, if they want their elf to stick around and report back to Santa, they'll need to take good care of him or her! Here are a few tips:
Encourage kids to be gentle with their elf
Teach them how to properly dress and undress their elf
Explain that elves need to eat and drink just like people do, so provide some healthy options for your elf to munch on throughout the day
Show kids how to put their elf in different positions (sitting, standing, etc.)
And remind them that they should never touch or move an elf while he or she is reporting to Santa!
Other Christmas Traditions
The Elf on the Shelf is just one of many Christmas traditions that families all over the world celebrate each year. Here are a few other popular traditions:
Decorating the Christmas tree
Making cookies and candies for Santa
Hanging up stockings by the fireplace
Watching holiday movies like A Christmas Story and The Nightmare Before Christmas
Playing Christmas carols
Sending letters to Santa
Enjoying a big family feast on Christmas day
This was a funny even that the kids (or extended family) will never let down. Daddy Dave makes the BEST elf but the cutest elf in the family was when Wyatt dressed up for Christmas family event as an elf!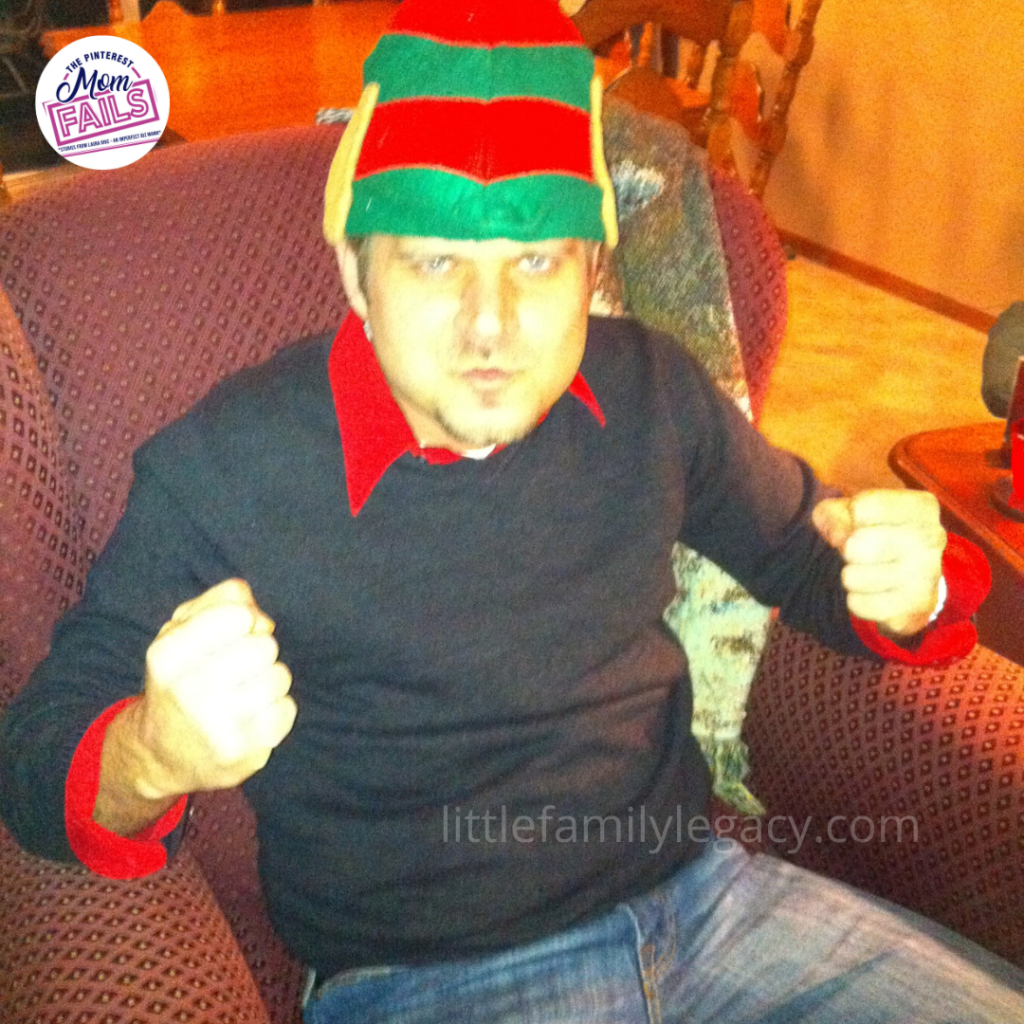 No matter how you choose to use your Elf on the Shelf this Christmas season, the important thing is to have fun and create cherished memories with your family. After all, that's what the holidays are all about!