DISCLOSURE: This post may contain affiliate links, meaning I get a commission if you decide to make a purcase through my links, at no cost to you. Please read my
disclosure
for more info.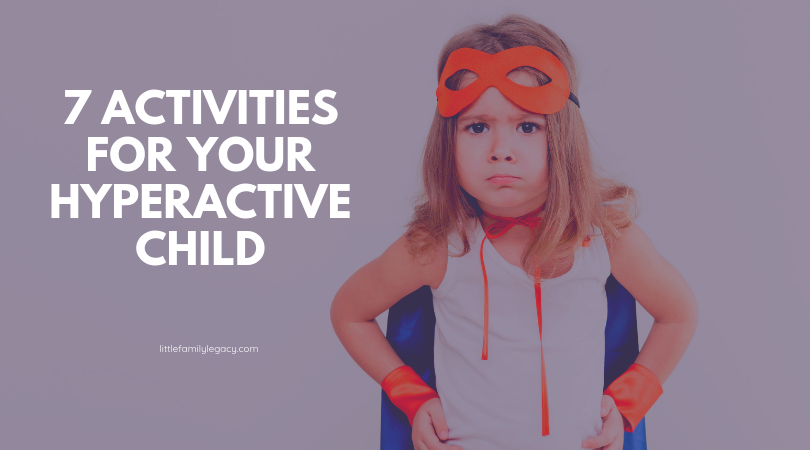 Growing kids always seem to be full of energy, and as a parent, it can be hard to keep up with that and keep them busy and occupied. If you've got a hyperactive child, you can probably relate, and may often be having a tough time handling their energy levels.
My two-year-old toddler is a very excited, overactive kiddo who is starting to come into his own personality. While I don't want to change who he is, and I want him to explore his individualism, sometimes it is hard for me to keep up! Thankfully, I've got some activities that I have found helpful so that he doesn't feel stifled but also gives me some freedom to get the day to day done while still being present with him. Discover 7 activities you can get your hyperactive child to try because these activities will help keep them busy in a constructive way!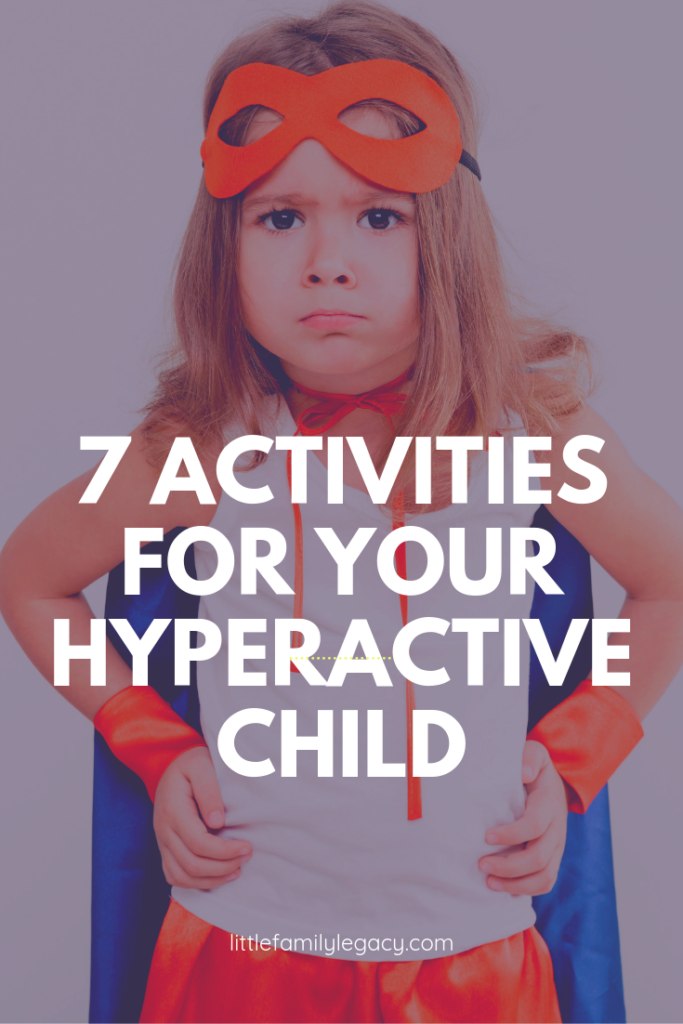 Puzzles
From simple connect the dots to complex jigsaw puzzles- your child's growing mind and all that energy makes him capable of tackling puzzles and activities that require mental effort, and that's exactly what you can put to use when you're having a tough time handling your kid with all that energy.
Pick puzzles and activities that aim to boost his concentration levels and enhance his thinking capabilities. It is also a great time to sit and just plain talk to your kids about anything that may be on their mind, like going back to school, making new friends or maybe a problem you didn't know they were dealing with.
Outdoor Activities
Most outdoor activities, even if it is just throwing a ball back and forth, can be a great way to keep a hyperactive child busy. Badminton, volleyball, basketball and football in particular can be exceptionally helpful as they also help utilize your child's large muscle groups, keep them focused and help them learn the values of leadership, team spirit and more.
Swimming
Swimming can again, turn out to be an excellent exercise for kids with ADHD or hyperactive kids, and can be a productive outlet for their energies. It doesn't just make for a good physical activity, but also teaches your child self-discipline, which is great.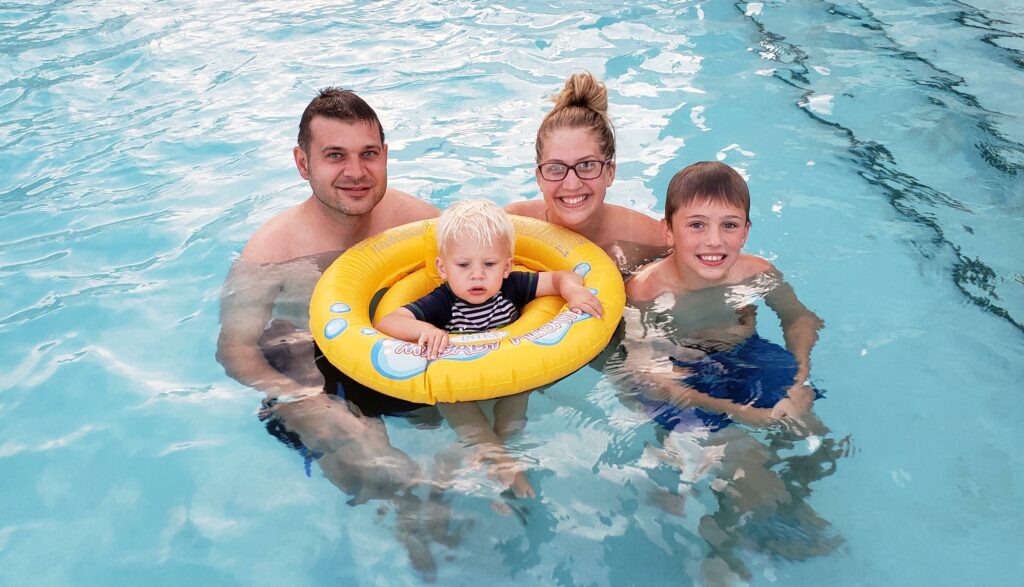 Nature Trails
Embarking on nature trails with your little one often has many benefits. First, it can be a great way for you to spend some quality time with your kid and strengthen the connection with him. Next, it can also help your kid discover more about nature, and also get some physical activity as an outlet for all that energy.
Synonyms & Antonyms
If you haven't got the time and effort for anything else, just getting your little one to work on some synonyms and antonyms can be a good way to keep him busy and his energy focused. Experts believe that this simple activity can also boost your kid's vocabulary, language and concentration levels.
I Spy
The I Spy game is so much fun, and you can keep your little hyperactive toddler busy with this one by sitting down and playing it with him or encouraging him to play it with his siblings or a playdate. Many other similar games that utilize your child's mental energies (think word building and word hunting) can be good options to when you're lost for ideas.
Here are a couple I suggest whether your child is learning to read or likes a good challenge:
Scavenger Hunt
Scavenger hunts are again, an excellent way to keep a hyperactive kid busy, especially when it comes to indoor activities. Come up with a list of some hard to find things for your kid (make sure you match it with his age and abilities though) and set up a little scavenger hunt for him at home.
What activities have you found your spirited child fall in love with?
I'd love to add to our family list!